Shameless: Season 4
(2014)
You might also like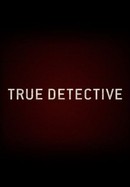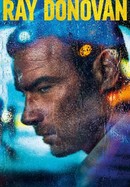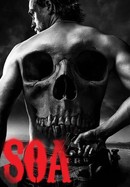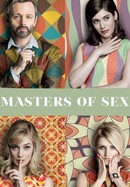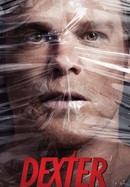 Rate And Review
Shameless: Season 4 Photos
News & Interviews for Shameless: Season 4
Audience Reviews for Shameless: Season 4
ANIMAL ABUSE FOR LAUGHS? Are you sick and twisted. Would not watch this horror at gunpoint! SHAME ON YOU for giving it good reviews. Is there nothing grotesque and evil Americans will not abide for their entertainment?

Shameless is still one of my favorite TV shows of all time. Season 4 gave another perfect blending of funny comedy and deep, touching, and heartbreaking drama. This was another season of astounding acting especially standout emotionally powerful and deep performances from Noel Fisher, Cameron Monaghan, and Emmy Rossum as well as other performances from William H. Macy, Emily Bergl, Joan Cusack, Emma Kenney, Steve Howey, Jeremy Allen White, Vanessa Bell Calloway, Emma Greenwell, and Isidora Goreshter. Just another season of outstanding chemistry between the cast. Another season of exceptional writing, I really love Ian and Mickey's crazy and dysfunctional but cute, sweet, beautiful, and touching love story. The character development was remarkable especially with Mickey, Ian, Fiona, Kev, Shelia, Lip, Frank, Debbie, and Mandy. The makeup and hairstyling was phenomenal especially on William H. Macy (especially while in "hospice" at Shelia's and at the hospital), Emily Bergl, Emma Greenwell, Nichole Bloom, Emmy Rossum, Joan Cusack, Vanessa Bell Calloway, Noel Fisher, Isidora Goreshter, and Shanola Hampton. The costumes were terrific especially on Noel Fisher, Cameron Monaghan, Joan Cusack, Emily Bergl, William H. Macy, Isidora Goreshter, Emma Greenwell, Emmy Rossum, Emma Kenney, and Shanola Hampton. The music was excellent. Shameless just keeps getting better with every season and this show may be crazy but it is also beautiful underneath all the crazy, another A+ season.

This season was alright but it's also the beginning of the end.

This season was a masterpiece, especially when comparing it with terrible last season (10) What happened to this show? :(

best shameless season, without a doubt. storylines, characters, soundtrack, editing, basically everything was wonderful. truly sad that they changed the genre and the writers and turned this breathtaking show into a dumb comedy.

It's empty calories of drama that would never happen to any one family but could happen to an individual.

Shameless' fourth season was their best year yet, effectively balancing the drama and comedy factors that has kept the series such a long-lasting favorite. The writers certainly gave the Gallaghers a host of new problems to deal with this season (a few unexpectedly dire, and realistic), yet the sense of fun never diminished. The cast all give great turns, and even the younger cast-members proved to have ample range at the darker scenarios. What's more, this season is fully enjoyable for even those that haven't watched the previous three, and honestly it's as strong a year as ever to become acquainted with the gleefully fucked up world of Shameless.

Continuo a elogiar a atuação dos atores e a qualidade das histórias envoltas dos personagens. A série continua cada vez melhor. Esta temporada pode muito bem ser a temporada mais genial (até agora) de "Shameless".

One of my favorite seasons of Shameless (right next to Season 1)! The relationship development of Gallavich (Ian Gallagher & Mickey Milkovich) was so amazing this season and was one of the main aspects this time around. Plus Lip just keeps getting finer and finer, damn.