The Cool Kids: Season 1
(2018 - 2019)
You might also like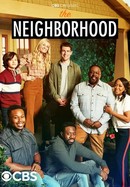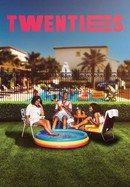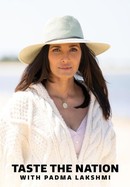 Taste the Nation With Padma Lakshmi
Rate And Review
The Cool Kids: Season 1 Photos
News & Interviews for The Cool Kids: Season 1
Audience Reviews for The Cool Kids: Season 1
So relatable and In 2020 it's been a lifesaver to have something so positive and funny to keep life going

This is one of my favorite shows, it's such a comfort show and I just finished the series finale. I'm absolutely heartbroken, it was such a good show and didn't deserve to end so quickly, especially ending with such a cliffhanger. I'll admit, it's obviously not perfect, but I often find myself binging it again and again. It's a wonderful family show as well, something that's great for both parents and children. I'm really disappointed that ABC decided to chop it. It could've gone on for at least one more season. The show is amazing and it has a huge rewatchability factor, so I'm desperately hoping that Hulu or some other service steps up to save it. Every single person in the cast does an amazing job in their role, and while I can agree it is at times cheesy and artificial, overall the great moments of the show outweigh the lackluster ones. It's a definite watch for anyone of any age, and it's sad to see it go so soon.

Doesn't really bring anything new to the table. Seems like Taran could do better then this with his abilities.

I'm really trying to like the show. I really like the adult actors, but the biggest distraction is Rory.. I fast forward all of his scenes.

Really innovative and funny! Can't wait for Season 2.

so funny and great acting! hope it gets renewed

Love it! Please renew this show.

I have a feeling this show will be cancelled after two seasons. Why? They picked a great cast and a great premise and gave them crap writing. This show doesn't have relaywable storylines or character arcs. It's like eating pudding. Filler.

One of the most creative shows I���ve ever watched. It�������s hilarious, and fun to look forward to and watch with my family.

If you haven't watched Single Parents, I absolutely suggest that you do. Not only is the show hilarious, but every single episode the kids steal the show. Everyone on the show has wonderful chemistry and every punchline hits harder than the one before. Brad Garrett as Douglas is quite literally one of the best castings on ABC to date, not to mention long time game player Taran Killam finally having his own show is more than overdue! Personally I find this show to be an absolute national treasure and I'm praying like never before that they renew it for another season. This cast deserves it!