The Keepers: Miniseries
(2017)
Where to watch
Subscription
You might also like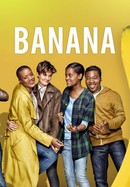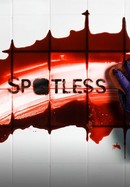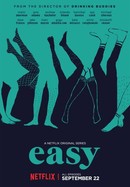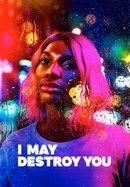 Rate And Review
The Keepers: Miniseries Photos
News & Interviews for The Keepers: Miniseries
Audience Reviews for The Keepers: Miniseries
Harrowing and mesmerizing alike, this excellent documentary sheds light on a still unresolved mystery, but makes it clear that the Catholic Church once again faces crimes amidst its realm and how it still is active in its cover-up.

I avoided this documentary for years, despite enjoying documentaries, in particular crime, in particular unsolved homicides and disappearances. The subject matter just didn't appeal: religion? Meh. A nun who was murdered long before I was born? Not interested... I watched The Keepers as a last resort. How WRONG I was and am glad to admit it. It's top-shelf investigative documentary-making. It's one of my favourites. I'm so sorry Sr Cathy! Sorry you never received justice, sorry I initially wrote off this documentary. Must-watch.

First time reviewing a show here. I am unable to express what I felt watching it. Absolutely remarkable. I would say its a moral responsibility for us who have not been subjected to this kind of violence and abuse to hear these stories. See it.

A deep dive into the depths of depravity and the abuse of girls by men in power, including the Archdiocese of Baltimore and local police departments. People still live in fear of being identified with there heinous crimes. Pulling the threads of this mystery will unravel the institutions in the Baltimore area. Kudos to the sainted women and their supporters. Well told by the series producers and director.

I have watched a lot of thrillers and horror films over the years. I tend to be a thriller junkie. However, there has been only one fictional thriller that truly upset me and haunted me for weeks and that film was PRISONERS directed by the very fine film director Denis Villeneuve and now I have started to watch the 7 episode do series The Keepers on Netflix. I have watched 4 episodes of the 7 and I have never experienced a true story that is so horrific and overwhelming in its scope. On a very , VERY positive note: This documentary series presents us with a large number of women and men who are very, very brave heroes. They are still trying to uncover the truth behind the decades old murder of a nun and another young woman in Baltimore, Maryland. These murders took place in 1969. So far, This true story, with both of the murders STILL unsolved opens up more and more mysteries and horrors with every episode but with respect. This is a brilliantly accomplished documentary series and I still have three episodes to go. The Keepers has a 96 rating on Rotten Tomatoes. I feel this documentary should be viewed by everyone but I'm not sure if everyone will be able to handle the content or the OVERWHELMING scope of this documentary. High praise to Netflix for having the guts to produce it. This is a documentary series that is going to haunt me for a very, very long time.

One of the most spine-chilling docuseries to have come out in the recent times, and an emotional one at that.

If, like me you've watched a number of these crime profiles on Netflix, you'll know how sometimes they can feel a bit stretched out, giving the feeling that they could have been done in less time and fewer episodes. Not so here. You simply cannot believe how the story develops and how superbly it is revealed bit by bit. It's horrifying stuff but shows a triumph of human spirit that borders on Inspiring. Not just the survivors and the relatives of the victims, but also the amateur detectives, people who just won't tolerate injustice taking on the fight in the face of overwhelming opposition. One lady says she sometimes feels like giving up, it's so exhausting. You won't feel like giving up at any point. Utterly compelling.

Its extremely chilling documentary

Watch this documentary at your own risk. While the story itself may be sad, tragic and all the other adjectives reviewers here are using, the presentation falls far short. This is easily one of the slowest, most boring documentaries i've ever watched---actually, attempted to watch. My attention span's as good as anyone's, but I could only get as far as 15 minutes into the second episode before giving up. I love the idea of telling the story from the victim's perspective and from those around her---refreshingly different---but this doc just takes forever to make its points. Frankly, i think it suffers from poor editing. As I mentioned, it may be a great story with respect to sheer content, but what's the point if your audience can't stick with it? I realize the tomatometer has this at 96% as of this writing, but i can't imagine why. i don't often find myself so out of alignment with the crowd. maybe it's just me, but i don't think so.

Wow. Wow. Wow. As if I didn't already have a bad outlook on religion, and the catholic church in particular, along comes The Keepers. It angered me even more than Spotlight did, and that angered me(Great movie! SEE IT). I'm so damn tired of religious people being propped up on some higher plane protected by everyone around them. The police. The government. No one wants to do anything. He's a chaplain. He couldn't possibly do anything wrong. And when they do, no one talks. They are protected. Sometimes they are even joined in the horrible behavior by the ones protecting and hiding them! AUGH!!! This is the story of a piece of shit chaplain asshole who got away with all sorts of atrocities. He sexually assaulted numerous girls in a private girls school, and most likely had the young nun killed who knew too much about it. It's also the story of the girls, now much older women, still dealing with issues stemming from what happened to them, and trying to find out exactly what happened to Sister Cathy. I have huge respect for the 2 ladies who put so much time and effort into trying to figure it all out. Far more than it seems the police did. Remember, Father Maskell was the police chaplain as well. Gag. It's very well made and told, and hooked me from the start. Netflix has done pretty well with documentaries lately, and I've been watching more and more of them. Reality is often more interesting and stranger than fiction! Watch this.
See Details