The Queen's Gambit: Miniseries
(2020)
Where to watch
Subscription
You might also like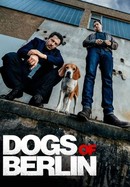 Rate And Review
The Queen's Gambit: Miniseries Videos
The Queen's Gambit: Miniseries Photos
News & Interviews for The Queen's Gambit: Miniseries
Audience Reviews for The Queen's Gambit: Miniseries
Wonderful highly entertaining show with fast moving story and particularly the chess scenes that never dragged. Superb performances and production .

Brilliant. Who the heck ever thought a drama about chess could be gripping? Obviously those involved in making this series. But hey… Little wonder that so many people (including me) have taken up chess since watching this and Chess.com is rolling in cash. Sadly I'm shite at chess - but at least I'm truly talented at watching TV.

Honestly an amazing series! I wish it was extended! A couple of episodes felt a bit "Meh" but the majority of the show was sincerely entertaining!

I'm a bit baffled by the low viewer score here. I thought it was a very good show with outstanding performances.

THIS IS WHY you can't just look at ratings for your total decision on whether to watch a series or not. Critics rate The Queen's Gambit 97%, while viewers rate it 50%. That's a lot of space! This is one of the best series I've ever seen. If you're truly watching this series, there's nothing boring about it, despite what some viewers have written, and I still can't believe some wrote that, but maybe in today's world of CG, things blown' up, and bloody gore-to-the-max, perhaps audiences today have to have that kinda action with everything they view. Anya Taylor-Joy is absolutely mesmerizing, and that's putting it mildly, as she evolves from a child to a young woman and each show was a pure joy to watch, with some of them forcing me to cheer and clap out loud (to myself). Watch the first show, but don't be turned off by the events that unfold and then watch the second one and you'll be hooked.

The best TV show of 2020. Every episode is not equally as good as the next. Episode 1 and episode 6 for instance are quite slow, and off pace. However, the show in its entirety is amazing. Casting, overall story, and cinematography are for sure 10/10. Episode 2 quickly resurrects what is lost in episode 1, and gets the show off to a great pace. The chemistry between lead character Beth Harmon and the rest of the supporting cast is outstanding, and I also love how much thought they put into the actual chess games themselves. I do not think this show needs a season 2, and is an excellent example of what a standalone TV show looks like. -Well done to creators Scott Frank and Allan Scott-

Superb cinematography, performances. Pace was a bit slow though. Matches were not that thrilling

Amazing story line (did not deviate too much from the book but a few changes got made), lighting, set, performance. I don't know enough about chess and it's still a fascinating show that I had to binge! Highly recommended.

The most perfect tv series so far this decade.