Where to watch
Buy from $1.99
Buy from $1.99
Free
Buy from $1.99
You might also like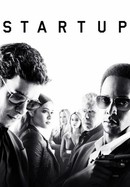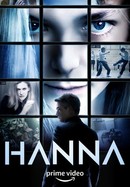 Rate And Review
News & Interviews for Warrior: Season 1
Audience Reviews for Warrior: Season 1
I love that, this show is pornographic and violent enough to stimulate adrenalin

Best show I've ever watched. Simply incredible

Deadwood meets Bruce Lee, amazing actors and some of the best fight scenes ever seen on TV or film.

SOOO GOOD!!!! Loved it so much!!!! Wish Bruce Lee could see this, but the timing for this is probably better now with the improved technology we have today. The story is fitting too to show America's dark history and how Asians have long been marginalized and seen as the 'other' by a racist country. I don't usually like westerns, but it's the perfect setting for the rawness, grit and the fight scenes. Can't wait for season 3!!

I watched the season 1 when it was first airing in 2019 . Season 1 was a masterpiece . Big time Andrew Koji fan. I recommend all of you who are looking for reviews to watch this.

It stands out almost entirely for its brutal and bloody fight scenes, the story itself is melodramatic in soap opera fashion but works well enough to stitch the violence and sex together into a clunky story.

I just started watching it cause I read it got announced for season 3. Can't believe I'm missing out long time. It was just great story and action sequences. Can't wait for season 3!

Exciting action that sets a new bar for fight choreography in tv or film entertainment. The story is engaging with nuanced and complicated characters. The first season of Warrior met and surpassed all expectations.

I'm not a huge fan of fighting/kung fu movies but started watching this because of the majority Asian cast. I was hooked by the characters and their stories and binged both seasons because I want to know what happens next. All the characters have well-developed backgrounds and motivations. Plot-wise, because of the fantasy historic context, there aren't a lot of surprises so it's a bit unremarkable. All in all, really like the series and I hope we get to see what happens to them in season 3 and on.

Not sure why this isn't a massively popular show! Would strongly recommend watching to anyone that is considering it. I hope they make Season 3.