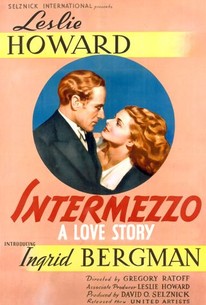 Intermezzo
1939, Romance, 1h 10m
10 Reviews
1,000+ Ratings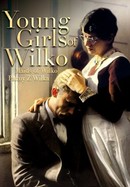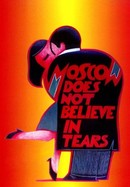 Moscow Does Not Believe in Tears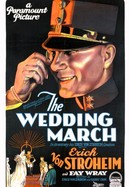 Rate And Review
Movie Info
Holger Brandt (Leslie Howard), a famous violinist, returns home from a concert tour and meets Anita (Ingrid Bergman), the woman who teaches his daughter Ann Marie (Ann Todd) piano. Attracted by Anita's youth, Holger asks her to be the accompanist on his next tour, and the two embark on an affair, despite Anita's feelings of guilt. Holger reveals his infidelity to his wife, resolving to spend his life with Anita, but the couple is forced to reexamine their relationship when tragedy strikes.
Audience Reviews for Intermezzo
An average film, elevated by an impressive and touching performance by Ingrid Bergman, totally sincere in her delivery, in her Hollywood debut.

Oh so predictable and such a waste of time. This melodramatic story of a man who falls in love with another woman and leaves his wife, but soon regrets it, is overused. This movie doesn't offer anything new, and the acting isn't even that great, even though Bergman is in it.

Any film billed as "one of the greatest love stories ever told" is looking for trouble, even moreso when it comes out in the same year as Gone with the Wind. Intermezzo has none of the scale, or sweeping romance, or indeed ambition of that Best Picture winner. In fact, for all the problems with Gone with the Wind, it is almost insulting to compare the two. But for all its innocuous and un-ambitious tendencies, Intermezzo survives to this day as what it always was: a perfectly passable romantic drama with a couple of decent leads and a good score. On paper, Intermezzo has quite a lot going for it. It stars Leslie Howard, a fresh-faced leading man straight from co-directing Pygmalion with Anthony Asquith. It features Ingrid Bergman in her English-language debut, having played the same role in the Swedish original three years earlier. It's shot by Gregg Toland, who would later shoot Citizen Kane, and it's produced by David O. Selznick, who produced Gone with the Wind and many of Alfred Hitchcock's best films. But as with so many films, the talents found on the cast and crew list are not always reflected on screen. The film is only 70 minutes long, but for most of its meagre running time it meanders along with little in the way of ambition. The fact that it's a remake of a Swedish film means that it is more internalised and understated than Gone with the Wind or subsequent melodramas. But that is actually quite a good thing, since unlike, for instance, The Snows of Kilimanjaro the music is never allowed to overwhelm the performances in a way which feels ridiculous. The comparison with Snows is actually a good one, since both films are about the whirlwind experience of love and the consequences of realising that such love is impossible. But where Gregory Peck's character in Snows is mourning for his first love, Leslie Howard's true love comes in the middle of a happy marriage. His fling with Bergman is an 'intermezzo', a happy interval sandwiched between two more serious sections of his life. After meeting his daughter's piano teacher and falling desperately in love with her, Howard is forced to question where his feelings lie, to decide whether he is living for the pleasure of others or for himself. While The Snows of Kilimanjaro quickly got bogged down in unnecessary swathes of dialogue and badly contrived reunions, Intermezzo goes about its business in a methodical and economical manner. There are several lengthy scenes of our two lovers together, talking about love and music while trying to stay out of the public eye. For the most part these are fine, although they are essentially successful people moaning about how hard life is when you're successful. Thankfully this doesn't fall into the trap of some of the Merchant Ivory films, in which the characters' 'torment' becomes so irritating that you no longer care about them. By and large Intermezzo gets away with it because the performers are charming and the story does not have ideas above its station. 'Charming' is the word for this film, both because it is in itself charming and because it relies so heavily on charm in order to do its job. If you ever stopped caring for the characters, or found the slightly odd accents annoying, the whole artifice would collapse. But that doesn't happen since both our romping leads are very capable. Bergman is of course very good, and she manages to hold her own without being domineering in the manner of Bette Davis. But Howard is every bit as good, conveying his increasing sadness through carefully chosen phrasing, even if his face doesn't appear to move. It's odd that a film which is so prominently about music should have none of the main performers playing their own instruments. It may seem unfair to project modern concerns about miming onto a film which is over 70 years old, but one must remember that up until the 1960s many of Hollywood's leading man and women had to be multi-talented, whether in singing, dancing or anything else. Howard's violin playing does look realistic, but that is because it is not actually him playing. As on the 1936 original, the director had a professional violinist playing the precise notes in close-up, while Howard stood with his hands down by his side. Bergman is more convincing (it would have been hard to have a hand double) but in any case her efforts are overdubbed. Had they been allowed to play their own instruments, the film could have been more involving. The film's visuals are in many ways indicative of the average nature of the story. Toland's cinematography contains moments of brilliance; the shot of the ice flowing away on the top of the river as it melts reminds you of the snow-globe sequence at the start of Citizen Kane. But aside from little moments like this the film is not aesthetically remarkable. The editing is very conventional and seems hurried; in the first 5 to 10 minutes we move quickly from one scene to the next, as if the director is desperate to lose even more precious seconds just so we can get to the central romance. The last quarter of an hour is indicative of the film's strengths and weaknesses. After Bergman slips away on the train, Howard sinks into a depression where he shuts out all the people in his life, refusing requests by both his daughter and his best friend to come home. We then have to sit through the car accident in which his daughter is hurt, a moment of bizarre darkness which comes out of nowhere. This is clearly a contrived device to bring him home, but as he reconciles with his family and gains redemption, we get the same kind of glowing feeling we get at the end of It's A Wonderful Life: it's cheesy, and slightly stupid, but we also feel that the film has earned the right to do it. It would be very easy to brush off Intermezzo as simply that, a pleasant but forgettable interval between better films. Certainly its chronological position does it no favours; it opened after Pygmalion and just before both Gone with the Wind and Casablanca. Certainly compared to these it's nothing to write home about, and aside from its central performances it isn't that memorable. But it does have a warm charm to it which hasn't dated so greatly, and for all its faults it manages to remain enjoyable. If nothing else, in the grand scheme of films about music, it's a damn sight more interesting than The Piano.
See Details