What to know
critics consensus
Well-acted, solidly crafted, and all-around worthy, A United Kingdom presents an absorbing look at a singular true-life love story. Read critic reviews
You might also like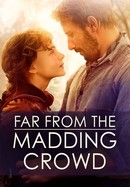 Far From the Madding Crowd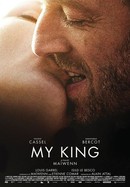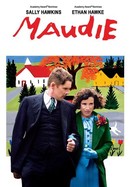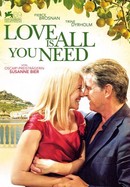 Where to watch
Rent/buy from $3.99
Rent/buy from $3.99
Rent/buy from $3.99
Rate And Review
Movie Info
In the 1940s, Prince Seretse Khama of Botswana shocks the world when he marries a white woman from London.
Audience Reviews for A United Kingdom
Despite its great performances and the relevance of the story it wants to tell, A United Kingdom is perhaps a bit too conventional to be memorable. Full review on filmotrope. com

One of my biggest pet peeves is a film that says it is "based on a true story", especially when they take a true story and completely embellish it to the point of falsehood just to make it entertaining (see: "Hidden Figures"). Here is a case of at least the entire plot being verified history. Seretse Khama and Ruth Williams Khama joined together in marriage in one of the most prominent and controversial interracial unions in the history of the Western world. They knew they were going to have to face arduous opposition from governments and even their own families, but they did it anyway. Their story exposed the absurdity of the South African apartheid regime and the de facto racism of the United Kingdom at that time. The enlightened realization that race has no genetic basis was a long time coming, and the triumphs of the Khamas and the people of Botswana played an essential role in legitimizing this truth. Then there's that guy who played Draco in the "Harry Potter" movies as a sniveling, petulant liaison to the British Ambassador of Botswana. Does that guy ever attempt a role that is out of his typecast? Obviously, the bureaucrats that exile Khama and try to keep Botswana down are jerks that deserve the bad press, but their mustache-twiddling malice constantly smacks you over the head. There's nothing subtle about who the bad racist white people are as they're characterized for maximum gumption-riling and satisfactory comeuppance. Maybe those people did have that much malice in real life, and maybe they need to tick off the audience like they do. By the consummatory ending, the film managed to gut-punch a few tears out of me, and I was willing to forgive being manipulated a bit. It's just too bad that southern Africa isn't very exciting to look at.

A universally appealing, timely, and ultimately crowd pleasing true story told with control, conviction and warmth. Great performances from the leads and larger cast, and further proof that Amma Asante is a director to treasure.