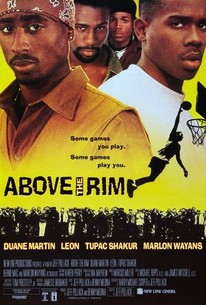 Above the Rim
1994, Drama, 1h 33m
21 Reviews
25,000+ Ratings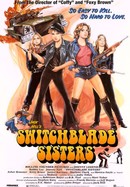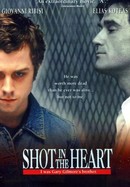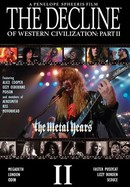 The Decline of Western Civilization Part II: The Metal Years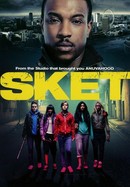 Where to watch
Rent/buy
Rent/buy
Subscription
Rent/buy
Rate And Review
Movie Info
A high-school basketball star (Duane Martin) is torn by loyalties to a drug dealer (Tupac Shakur) and an ex-player (Leon).
News & Interviews for Above the Rim
Audience Reviews for Above the Rim
'Above the Rim' plays like a R-rated family film, in both the positive and negative senses that implies. The script's often corny, contrived, and packed to the brim with metaphors, but what's going on thematically in 'Above the Rim' is engaging, solid stuff. This chess game of destiny involving three very different men/men-in-training emphasizes the insurmountable power of choice and how dramatically perspective shifts when establishing our role models, no matter what hand life has dealt you. Tupac's performances continue to be thoughtful standouts for me and the hard-hitting "big game" at the end delivers, thank God.

Pretty good. Great music I love how they followed 2 stories.but the end was pretty predictable and it probably wouldn't be poepular without tupac

Tupac was good in this film as usual but I just hated Above The Rim.I liked all of Tupac's movies except for this 1 & Poetic Justice.The only good thing I can think of to say about this movie is that Tupac was in it & Bernie Mac was good as Flip

Shep: It's time you and me played. Not your typical sports flick as it has much more elements like the racial struggle. It's a good story about talent being corrupted by the street game, nicely directed good performances. A realistic look at the life in the urban neighborhoods. About an up and coming basketball player that must resist the temptation of dirty money, easy women and violence. The basketball scenes in this are pretty fantastic for the pure basketball fans. I mean a real basketball player can tell when someone is playing or pretending to play and this movie did a pretty good job on that element. It also showcases Tupac's acting abilities with his various confrontations with his characters estranged older brother. An overall good movie to watch. The cast was perfect, especially for the time of it's release. It was a movie set in the East Coast, but Tupac was a stand out star, and the entire soundtrack was done by Death Row. Shakur gave a great performance through out, along with Dwayne Martin. Leon was also featured in another film celebrated by the black community more than anywhere else, The Five Heartbeats. Not to mention Marlon Wayans doing what he always does. Wood Harris, who later goes on to "The Wire" fame, portrays a very aggressive character. The comedic legend Bernie Mac is featured in a good role also. I know that movies aren't black or white. They are just movies, but it is evident that there are a slew of movies that are celebrated a lot more in the black community than anywhere else. Menace II Society, Juice, New Jersey Drive, Above the Rim, Belly, Paid in Full, and this film are "Hood" classics. If you want to even begin to understand the logic behind some of the themes of this genre, then this is a very good movie to start with. Story of Kyle-Lee Watson, a promising high school basketball star, and his relationships with Birdie, a powerful drug dealer, and Birdie's brother, Thomas 'Shep' Sheppard, himself once a promising high school star at Kyle's school, now employed as a security guard.
See Details