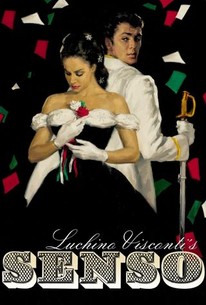 The Wanton Contessa
1954, Drama, 2h 5m
23 Reviews
500+ Ratings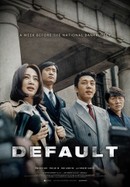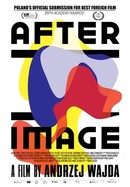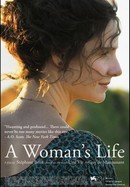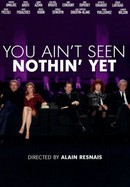 You Ain't Seen Nothin' Yet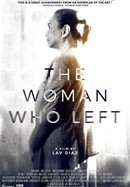 Where to watch
Subscription
Rate And Review
The Wanton Contessa Photos
Movie Info
A wanton contessa (Alida Valli) loves and betrays an unscrupulous Austrian officer (Farley Granger) in 1860s Venice.
Audience Reviews for The Wanton Contessa
"Senso" begins at the opera in Venice in 1866. During an intermission, a less than spontaneous demonstration breaks out in favor of Italian independence. Roberto Ussoni(Massimo Girotti) gets so carried away with exuberance that he challenges Franz Mahler(Farley Granger), a young Austrian officer, to a duel. Luckily for Roberto, his cousin Livia(Alida Valli) intercedes on his behalf, so he is only exiled for a year, like quite a few other of his comrades. But Livia's dealings with Franz do not end there, as her attraction grows despite the whole husband(Heinz Moog) thing. "Senso" is a sexy, deeply resonant and moving melodrama that contains a lot of interesting history. With some smart thoughts on occupation, this story is set at a pivotal time and place and made not that long after World War II. That being said, this is not and was probably never intended to be an Italian "Gone with the Wind." By comparison, "Senso" is much more intimate than epic in its exploration of a torrid love affair where more than one taboo is broken and the participants lose track of everything going on around them. While I normally have no problem with this sort of behavior, here it is clear that everybody has to decide which side they are on.

A feast for the eyes this lush melodrama may be an acquired taste for some but I doubt anyone could say it wasn't visually stunning. Venice is rendered so beautifully you will want to hop the next flight there and with the composition of all the other scenes it is like watching a story take place inside of paintings. However as gorgeous as all that is it also can be distracting and take you out of the story as you study the detail which at times feels a bit surreal. Having only seen Alida Valli in her english language films where she often seemed stiff and ill at ease her performance here is quite a revelation. She is fully in command of the screen and her anguished turmoil is compelling to watch. Farley is not bad although his part really doesn't offer him more of a chance than to play a very handsome but contemptible bastard.

Visconti's brutally tragic romance seen through the elegant scope of 19th-century Venice, an emotion-driven roller coaster of irrational reactions fragmented into little pieces of lust, love, tears and treason. Suddenly, the scope maximizes and the imminent social conflict, Italy's struggle for liberation (which was used during the first half of the movie merely as a background), explodes and sends our doomed protagonists into destinies forged by a mastermind of Greek tragedies. Gorgeous! 99/100

If you scanned a plot summary beforehand, you probably could enjoy "Senso" just as much without subtitles. The story is simple, the dialogue is merely functional and visual imagery is easily the film's chief lure. Ever a lover of period pageantry, director Luchino Visconti takes us back to Venice in 1866. Italy is on the verge of liberating itself from Austrian rule, but this doesn't really matter. For movie purposes, all we need to know is that married countess Livia (Alida Valli) and Austrian officer Franz (Farley Granger, dubbed in Italian) are irresistibly drawn to each other, despite their opposing social class and political background. Except Franz isn't all that he pretends to be, and Livia is a fool. Livia also wishes to help a rebel cousin (Massimo Girotti) who has been banished by the Austrian regime, but his subplot -- apparently not found in the original novella -- is poorly resolved. Neither of the romantic leads are appealing: Valli has a hard face and a melodramatic acting style, while Granger is effete and weaselly. He also wears hoisted-up military pants that give him such an atomic wedgie that I tittered whenever his back was to the camera. "Senso" opens with a striking sequence at an opera performance (Verdi's "Il Trovatore"), but the remaining music (borrowed from Anton Bruckner) is rather mushy. What the film does have is exquisite costumes, locations and colors. Picture rotting stone and verdigris-stained copper -- the film sticks closely to this spectrum, creating a rustic climate of faded splendor. Spacious, deep-focus shots are everywhere, and every inch of the frame is carefully decorated and choreographed. The battle scenes are well-staged, and include some memorable use of haystacks. However, there's no getting past the lovers' charmlessness. With "The Leopard," Visconti was more successful in finding an interesting cast and story to fit his baroque flourishes.
See Details