Where to watch
Buy
Subscription
Buy
Buy
You might also like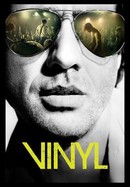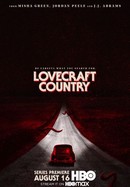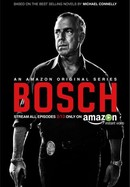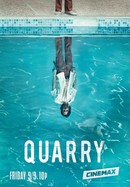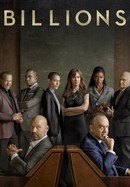 Rate And Review
Castle Rock: Season 2 Videos
Castle Rock: Season 2 Photos
Audience Reviews for Castle Rock: Season 2
Season 2 an improvement as the story is tighter. There is a 15- second scene at the end which sort of closes both seasons, but I wish they had continued with more seasons.

Lizzy Caplan should have an Emmy for capturing Annie Wilkes at least as well as Kathy Bates. Her storyline made season 2 worthwhile and all of the Stephen King easter eggs unnecessary. Wasn't a huge fan of season 1 and it isn't a necessary prerequisite for season 2.

It was difficult to get through this season because for almost 5 episodes, the story drags on to reveal the central plot. One thing worth mentioning is the focus on characters more than plot, it is less utilised in horror stories. Stitching together King's stories was also done seamlessly. The actors have given their best in their performance as well, especially Lizzy Caplan. Despite all this good aspects, it somehow did not shape up to anything.

Once again, set up all the dominoes, failed to knock them down

The series benefits most when its leads its focus on psychotic Annie and the mystery and storyline around her character. The other storylines don't add much weight. I feel the series would have benefited from a central psychological thriller storyline, and removing the unnecessary elements with some subtle references to the other King novels.

Simply appalling that no one ever brings to justice the child-abusing, murderous, psychotic abductress lead character.

A slow burn horror series, giving us the vibe of one creepy horror city with everyone living inside it. Two alternating storylines for each season, giving us a big picture of what's going on. Bill Skarsgård (ex Clown of 'IT') perfectly portrayed his role as one creepy character for Season 1. However the plot remains questionable for Season 2 | follow us at @uncle.review

Another anti-white story. Bad bigoted white men, Somalia men all good. Liked season 1 but season 2 is another boring story with a forced ideology . Yawn!

A amazing performance by Lizzy Caplan, and by Bill Skarsgård. A season that had a few plot holes but more consistently disturbed then its prior season.

Hulu wrote "STEPHEN KING" on a baseball bat, and hit the audience with it. There's no suspense and absolutely no intellect to this mess. And boy do I mean "mess." It's a curiosity watch for Corona and nothing more. Pretty miserable, to be honest.
See Details