Central Park: Season 1
(2020)
Where to watch
Subscription
You might also like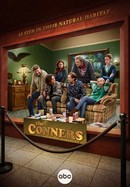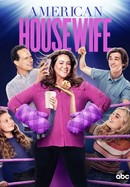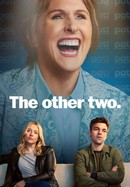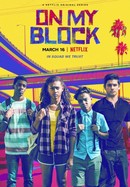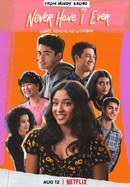 Rate And Review
Central Park: Season 1 Videos
Central Park: Season 1 Photos
News & Interviews for Central Park: Season 1
Audience Reviews for Central Park: Season 1
A sensational new side, driven by a great musical plot, although we could use a little less of the music and more of the story.

Taking a point off because I this style of animation is a complete eyesore but otherwise I was a fan of the show. It had a certain charm to it throughout the a lot of the music was very catchy. I am a big fan of animated series in general and to get one that is a musical that also nails most of the music was great.

Created by Loren Bouchard, the mind behind Bob's Burgers, Central Park dazzles with an exceptional cast, exciting showtune songs and an engaging, if sometimes hefty, plotline. More of a musical split into 10 parts than it is a sitcom, Central Park tells the story of the Tillerman family led by patriarch Owen, played by Leslie Odom Jr. Owen is the groundskeeper of Central Park and the show revolves around him and his family. His children, Cole and Molly, played by Tituss Burgess and (for the first season anyway) Kristen Bell respectively clearly copied notes from the Belcher children. To appreciate Cole's weirdness and ability to fire off hilariously unexpected throwaway lines is to thank Gene Belcher for the archetype, at least in part. Molly isn't as clear initially, but as the season goes on it's clear that she's Tina with a couple dashes of Louise. It's not distracting or disappointing, rather it's a nod to just how solid Bouchard's characters from his popular Fox show really are; not only won't he deviate much from these archetypes, but we also don't really want him to. Paige Hunter, a name too clever by half for a reporter, is the matriarch of the Tillerman family and is played by the exceptional Kathryn Hahn. Other notable voices belong to Josh Gad, Daveed Diggs, H. Jon Benjamin, and Stanley Tucci. Gad plays Birdie the narrating bard that hangs around Central Park. Birdie is a fascinating character in that he is aware of his narrating and breaks the fourth wall constantly, but he is also an integral player in the story leading to some interesting conflicts of interest regarding his impartiality as a narrator. Daveed Diggs plays Helen, the droll and pessimistic assistant to Bitsy Brandenham- an exceptionally wealthy New Yorker. The selfish, quick to anger Bitsy is played by the always delightful Stanley Tucci with a playful venom. Think a less sharp Cruella Deville with more money and time, minus the obsession with Dalmatians. The godfather of voicework, H. Jon Benjamin, plays the mayor. Benjamin is utilized sparingly but the scenes containing Mayor Whitney Whitebottom are typically the best in any given episode. As the season progresses Bitsy attempts to make the park look like an eyesore so that she can get New Yorkers to agree to let her buy it up and renovate it for business. Of course it's literally Owen's job not to let that happen, meanwhile Paige is on the case trying to get to the "who" and "why" of the whole situation for her apathetic editor at an unsubstantial newspaper. The whole thing can get a little busy at times and the show starts moving faster than we'd like it to in attempt to drive the plot. The moments when the show taps the breaks and allows itself to have a pace more befitting a sitcom are the most enjoyable overall. It's not that the plot is bad, just that you might feel like you're losing out on the richness of the characters when the scenes jump so quickly. Overall though, Central Park is witty and full of heart. The musical numbers take the established ability from Bob's Burgers and turn the dial way up. The songs are longer, more musically complex and they're baked into the episodes in a way that Bob's rarely did. Sometimes the linear story trips itself up with its pacing. It can be tough to distinguish between plot points and what seems to be a one-off character development to give some characters something to do while others progress the plot. An example includes one excellent subplot wherein Molly gets really good at chess but then it's never mentioned again throughout the first season. Is this a skill that Molly gets to take with her like a linear story suggests? Or is it more like a sitcom wherein it's never discussed again because the story resets after 30 minutes? This is where Central Park needs help, undoubtedly. But even with the occasionally stuttering plot the other elements are so well-realized that Central Park is ultimately forgiven. Here's hoping their song is just as good in the season two reprise.

Not for me. I could explain why but I feel I've wasted enough time on this show already after quitting halfway through episode 1.

One of the best first seasons of any show, ever.

Oh! My! That opening was torture. Adult Animation and Musical hahaha that's a mix no man every wanted. The characters basically look like Bobs Burgers with a slight alteration, its as if they couldn't be bothered and used the same stencil. Clearly made for the weird people that actually pay for the awful Apple TV. Rotten Scores are fake and paid reviews.

Loved it. Every second of it. Also listen to the album on Spotify regularly. Has all the heart and soul we expect (from the creators of Bob's Burgers) with added musical accompaniments.

All-star, hilarious, and full of heart

Apple TV+'s first original animated series Central Park is the best musical comedy.

Yikes at that casting. Half the fun of Bob's Burgers but just as cringey casting choices. At least Bob's was actually humorous and even pretty cool. I like that Lauren Bouchard channelled all their yearning for musicals in this one the way they tried so desperately hard at 'Bob's Burgers' (and it's usually a hit than a miss!) despite losing more than half the morbid, comedic substance of 'Bob's. It sits at an awkward place between being a bit juvenile yet too mature for kids who might appreciate it. The funny villain schtick is too reminiscent of cute, old Disney or Nickelodeon plots but they tried too hard to inject a similar type of humour that worked for 'Bob's' but merely placed itself at an awkward position in its attempt. Despite all that, 'Central Park' is definitely charming and wholesome and sometimes even slightly funny in a "meh, it passed time" kind of way—points to anyone looking for more musicals in their adult animation.
See Details