Chernobyl: Miniseries
(2019)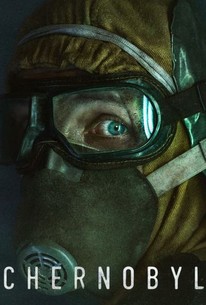 Rate And Review
Chernobyl: Miniseries Photos
News & Interviews for Chernobyl: Miniseries
Audience Reviews for Chernobyl: Miniseries
توثيق الكارثة بشكل منطقي ومعقول للمتلقي

Really great work. Excellent concept. Excellent execution.

Greatest show of all time. Breaking Bad is a close second. 5 episodes and it feels like a 5 hour movie. Absolute masterful work from everyone in this mini-series.

I don't usually enjoy historical dramas. This takes a relatively dry topic and elevates it, with amazing performances and bringing humanity to every aspect of this enormous tragedy. Fascinating from start to finish.

Outstanding, I loved every minute.

Entertainment at its finest.

So good to see some history of Eastren Europe. It is represented in a very engaging way, I can`t believe something like that could have truly happened, it just blows my mind.

This miniseries had a lot of positive critical reviews. I learned a lot about the incident. It was well done. Sad and scary reality

Так лгать, так порочить Честь и Достоинство людей, которые ценой своих жизней ликвидировали последствия аварии. Какие же в мерзкие hbo. За такое вас бы отправить в то время, и так же как вы показали в в вашем лживом сериале, заставить ликвидировать последствие аварии. Я надеюсь каждому, кто причастен к этой мерзости воздастся по заслугам.

I was gripped from start to finish. Amazing series with superb acting. Really gives an insight to such an awful disaster.