Code Black: Season 1
(2015 - 2016)
You might also like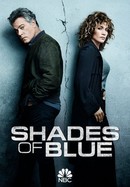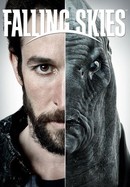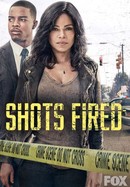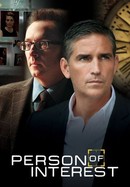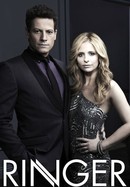 Rate And Review
Code Black: Season 1 Photos
News & Interviews for Code Black: Season 1
Audience Reviews for Code Black: Season 1
A primeira temporada de "Code Black" não teve um impacto grande nos espectadores, no entanto, as histórias contadas e os personagens encantaram, certamente.

A new tv show that may even challenge ER and Gray's Anatomy. The best!

one of the better medical dramas i've seen, much more realistic than most other medical dramas although season three is obviously trying to appeal to people who prefer more drama than medicine. Still my favorite show because of the complex cases, plotlines, and high intensity episodes!

Great acting, directing, and stories

Like most "Miracle Center" medical dramas, this show had promise when it started. But at Episode 3, I am already disgusted with the characters, especially Boris Kodjoe as Will Campbell, who makes me want to switch channels with his bad management, pathetic empathy, cold hearted attitude. No way an ass like this would ever rise to his level with usch bad judgement and manners. Always good to have a jerk in the cast, but this contrived crap is not entertaining at all. (Kudos to Boris Kodjoe for portraying a character we can hate so well.) And the spineless characters who put up with his BS make me want to puke. Do they not have an HR department in this hospital? Kudos to Luis Guzman and Marcia Gay Harden for excellent acting. So sad that your characters and the writers have no backbone for them. Deleted from my DVR, I'm done.

it doesn't re-invent the wheel as far as medical dramas go but 'Code Black' is a welcome addition to CBS showing real doctors doing their best to save as many patients as possible the term code black itself refers to massive patients that outweigh the hospital staff and that's certainly the case with this hospital in Los Angeles when the injured and close-to-death individuals start pouring in it really is a huge weight on these doctors' shoulders the cast is amazing from Marcia Gay Harden to Luiz Guzman to Bonnie Sommerville to Jillian Murray some may compare it to 'ER' or 'Grey's Anatomy' yet it still finds a way to find its own stature compelling drama, a sense of realism, so many pouring emotions, and always addictive believe me there is room to make things better so I hope the TV creators can keep their footing this is a good, laid-back program to fill up the slate

Along with police procedurals and courtroom dramas the one genre that is always represented every season's television lineup is the hospital series. In recent times the emergency room has been renamed emergency department mostly in order to give it equal representation at the all-important departmental meetings. Despite the real-life name change what goes on in the most hectic part of the hospital remains the same. That is because human nature has not changed and is still people were going to shoot and stab each other or drive drunk or have accidents. Anyone who was actually worked in an emergency department will be quite justified for shaking your head in disbelief how they are represented almost television shows. The patient of the week is taken into a nice curtained off area or into an always available examination the doctor can focus exclusively on the patient. Most emergency departments that is woefully incorrect. Emergency department is in place of chaos, it is messy and loud, confusing and bloodied. The first thing I noticed about the latest offering in this genre by ABC, 'Code Black' is that the hectic war zone-esque atmosphere is closer to a real emergency department television audiences accustomed to seeing. Help justify the exceptionally chaotic setting in the title of series. According to the standardized system of hospital color codes a Code Black situation with the influx of patients overwhelmed the available resources. As a title caught explains in the beginning of each episode is only a few such times in the normal emergency department of fictitious Angels Memorial Hospital that condition is called 300 times a year. What first attracted me to the series was the gritty realism of how they portrayed patient care. The doctors and nurses are all dedicated to giving the best care possible but they had to face the often terrible reality that they are in a war against sickness and injury and they are hopelessly outnumbered. The floor is limited discarded needle caps and bandages punctuated by pools of blood. The doctors and nurses do their best to go for one patient to the next but it seems as though there is never an end in sight. In a situation like these examinations are performed in situ, wherever they can fit the gurney. There's little concern for privacy, that is vastly superseded by the need for immediate action. Those patients were the most critical are sent to a somewhat corndog area known as Center Stage', rather more difficult emergency procedures are performed. As a series opens a group of new residents are beginning their emergency department rotation. In charge of the program is. Leanne Rorish (Marcia Gay Harden) projects the persona of a stern but fair or father figure was to be obeyed immediately. In contrast, is the head charge nurse, Jesse Sallander (Luis Guzmán) was respectably referred to by all as Mama. He tells the newbies one thing keep in mind, " In Momma house no one dies". The band sufficiency and respect for each of nurses as well as the doctors working alongside them. Just as initial casting immediately caught my eye but I started watching the show. Mr. Guzmán has been a character actor of exemplary standing for many years. He is a journeyman actor who never disappoints of his performances. A simple observation can be made for Ms. Harden when the decades she has been acting as successfully portrayed an eclectic range of characters. What is most notable about most of her performances is the manner in which she is able to nuances and subtleties, using them in the very core of a character's personality. It is hinted at by some extraneous comments that are character is not been the same since the 'incident'. Most of the season will have passed before we all let into the details due to Ms. Harding's stellar performance witness how it has affected his talented and dedicated physician. I have noticed that some have critical about how this series follows the perennial names and archetypes will be fine by the genre. While I freely admit that comments such as these are true they do not take into account the drive and energy that the writing and acting fuses into each situation. It is this intensity carries a series and differentiates them from others. An example is the new residents; each one fits a checklist found in almost every medical drama on television. First there is Dr. Christa Lorenson (Bonnie Somerville), a bit older than her peers and is now divorced and has a son who died of cancer. Dr. Malaya Pineda (Melanie Chandra), who was quite familiar with the hospital having gone to medical school and served internship at Angels Memorial. Dr. Mario Savetti (Benjamin Hollingsworth) grew up exceptionally poor and had to work at the medical school job such as bartending. It is like this there is always somebody was suspected of having achieved the position of nepotism or favoritism. That slot is built by Dr. Angus Leighton (Harry Ford), whose father is on the Board of Directors. Is also overshadowed by the return of his older brother, Dr. Mike Leighton (Tommy Dewey), who has been hired as one of the ED's attending physicians. The brothers have always competed and Mike is always turned out on top. A very emotional plot lines the entire first season is our Angus begins to stop competing with his brother just concentrate on being the best doctor he can. There has to be some elements of the soap opera present in most television series. Although denounced as for the masses the format of a soap opera produces shows that Christa psychological challenges keep the viewer coming back episode after episode. The same holds true for this series. One of the main emotional entanglements is when Dr. Carla Niven (Shiri Appleby) reappears. She had been a resident at the hospital previously had been in a romantic relationship with Malaya. Now she is exception sick and pregnant. Another emotional entanglement is between Dr. Heather Pinkney (Jillian Murray) who becomes involved with Mario. Complications occur when it comes out that she's playing the field why people relationship more monogamous. Most of the storylines are familiar to anyone who's a fan of the genre but again is a twist afforded by ramping up the intensity and by performances of an amazingly talented ensemble cast. When Dr. Mark Taylor (Kevin Dunn), the Director of the Emergency Department, innocently shows a young boy was left on his own around the department administration does not regard this is just a grandfatherly gesture, he is placed on administrative leave pending investigation or misconduct. Is replaced by Dr. Gina Perello (Christina Vidal) tries to reorganize the emergency department according to own way of doing things. He quickly learns that she may not agree with how things are done but they work. There are some real world moral dilemmas that the doctors have to face. While out in the field during a very serious traffic accident Christa disregards the Doctor in Charge sentiment of the hospital in order to go and help little girl whose mother has been trapped. Although life is saved Christa has to face disciplinary charges for disobeying the chain of command. In all too many hospital shows it seems that the maverick doctor gets away with everything without any repercussions. At least in this series there is an effort made to demonstrate that doctors and nurses are expected to work within the guidelines and rules established by the administration and other governing bodies. There's plenty of action to go around in the series with a dangerous stalker lurking about the shocking murder that nominee affects the staff emotional level will result in a major change in the hierarchy of the emergency department. Every one of these characters is a three-dimensional, realistically drawn human being with the typical spectrum of strengths and foibles all people are subject to. Thankfully the series has been renewed for a second season is just too good to be relegated to the 'canceled before it's time list'. The frantic quasi-control insanity of the emergency department initially caught my eye but it was the depth of the character's development that made me a dedicated fan.

A good watch, with interesting storylines.

Very well-written and -directed. Marcia Gay Harden is a joy, and the ensemble cast is very good. Unusual (and great) in the way it is shot. A winner.