Where to watch
Buy from $1.99
Buy from $1.99
Buy from $1.99
You might also like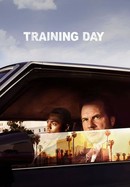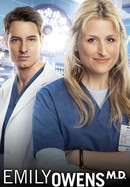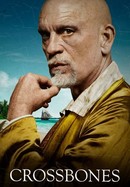 Rate And Review
News & Interviews for Doubt: Season 1
Audience Reviews for Doubt: Season 1
A série acaba por ser boa graças ao elenco talentoso e a alguns casos interessantes nos episódios. É uma pena a série ter sido cancelada, porque ela tinha algum potencial.

The first two episodes were crap, but the rest of the season was _fabulous_!

This was a solid show with a great cast and strong writing and storytelling. Why the network failed to give it time to develop is beyond me! It joins Firefly and Tru Calling in the graveyard of excellent shows. ??

I liked the first two episodes enough, that I was gonna watch weekly, and video review weekly.! But, after that, it got pretty bad. Not awful, but definitely not as good and promising as the beginning. The first two episodes were solely written by the two creators, and they only wrote the finale after that. The pilot was also directed by Adam Bernstein, of Breaking Bad fame, and several other things for me. So I see why it lowered immensely in quality, and kind of decreased over time. But, if you're easy to please, and like law shows, I think this is for you. But I was pretty frustrated at the finale, especially since they had five months between episodes airing. They were cancelled, if you didn't already know. This show, I mean. This show was cancelled. Wow. Ok. That's it, now.!

I really enjoyed it and wish it would come back

If most of your critics are men and you viewed this in the beginning you destroyed a very entertaining show...As must as I loved The Good Wife this was better...you got in cancelled...and we were left hanging..in the future when RT gives a bad review I will hurry to watch on TV or go to the movie.. another one you didn't like..Chicago Justice..which was great...

Love this show! It's nice and mellow with sarcasm. Unlike some of tv's other violent shows.

Love it!! Really needs a 2nd season! If CBS is stupid and keeps it cancelled I hope Netflicks picks it up

I totally enjoy this program, and love the trans character.

I enjoyed this show. It was fun, and the characters were complex. It was not as serious as L&O SVU which is just too intense. I enjoyed the change in pace.