McMillion$: Season 1
(2020)
Where to watch
Subscription
You might also like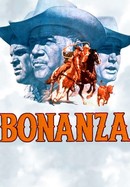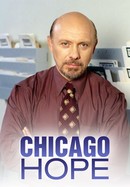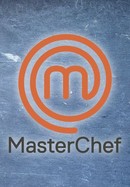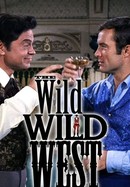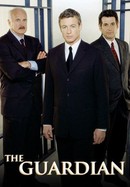 Rate And Review
McMillion$: Season 1 Videos
McMillion$: Season 1 Photos
News & Interviews for McMillion$: Season 1
Audience Reviews for McMillion$: Season 1
The story itself is very interesting but boy, oh boy did they drag it out. Like any story, you can dissect every single little piece of it and amplify it into its own story but ultimately this one ended up with too many facets and the pacing suffered as a result. And I have to be honest here: this story made the FBI look like clowns. I guess you grow up in America with this idea of J Edgar Hoover and very staunch, serious police types running investigations at the FBI. And I know Hoover was a clown in his own right but at least he put forward an image of being professional and serious. The work they do is some of the most important in terms of the DOJ and national security and these guys (specifically) make the place look like Romper Room. The main clown (gold suit guy) was just hard to listen to to be frank. So you've got this very serious story and situation (in my eyes) and the directors are taking this very light hearted, almost comic angle to how they present it. Which is kind of puzzling. Is this thing a comedy or a documentary? Again, I realize you can look at every story from different angles but this isn't a funny story. It's a tragedy to those who got sucked into it no matter what angle you view it from. So that's a problem: tone. It didn't know what it wanted to be. And in fact, some of the stories are treated very heavily and then it shifts gears back into the comedy angle. So the story itself loses focus and, again, the pacing makes it very slow and boring at times. Without question, this should have been a 90-minute documentary and nothing more. Done with the right director and editor, it could've been a masterpiece…like once in a lifetime story…but as a "series" it is soft and slow and unfocused and kinda hard to set through. The irony of it all? Only the guy at the top (who stole $23 million in money and prizes) did any kind of jail time. So the FBI and DOJ spent what? $20 million on the investigation that lasted years and had a dedicated team of full time agents focused on it. McDobalds launched an entire new game to catch the people and they spent well over $30 million on trying to catch the perps and in the end, thousands of people lost their jobs (at the marketing and printing companies that went out of business) and again, the guy who organized and did it spent 3 years behind bars and pays a little over $300 per month in "restitution." Talk about laugh out loud. This isn't a series about McDonalds, it's literally a docu-series about how white collar crime in America pays and pays well. Anyone who thinks the guy at the top didn't hide probably $5 million of that money doesn't know how it works. I'm the end, if you're not going to punish the people involved (and make no mistake, even the higher level recruiters were laughing in the final episode and having a good old time reminiscing about how they ripped off millions) why spend millions and millions of taxpayer dollars to investigate it all? That's not Justice, no matter how much the FBI thinks it is, if that's justice, just eliminate the white collar crime division for investigations. Seriously. Just let them steal and rob people blind because there ain't an iota of a reason for those people to not do it because there aren't any consequences and no reason for them to even fear being caught. Oh, yeah…back to the series itself: hopefully someone will tell this story in a 90-minute format. At that point, I'll recommend it.

Fascinating! I hadn't heard anything about this scandal.

Brilliant. Should have one the Emmy for best doc series.

It's too long. Sadly you get paid more money for having a longer documentary, so we get something like this. They let many of interviewees babble about themselves and what they thought of other participants in the scheme. Anyone with any sense cares only about a few things: How the scheme went down? How the investigation went down? How everything turned out? A little extra here and there is acceptable, but this was way too much.

Entertaining show, but could have made the same impact with half the episodes

Could have been one or two episodes. 6 seemed like wayyyyy too long.

Interesting combo meal of a story that includes McDonalds, Monopoly, the Mafia, fraud and the FBI. Super-sized into 6 slow episodes, when same story could've more tightly been told in 3 or 4.

An interesting look a major criminal operation that had McDonalds and North America fooled

Felt it was dragged out too far, but still enjoyable. Absolutely loved that last scene 😂

Should have been half the length.