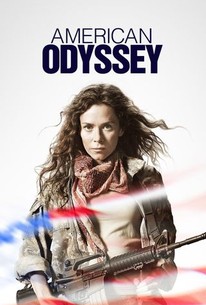 You might also like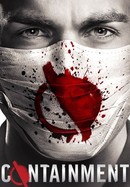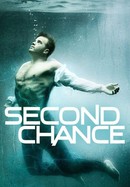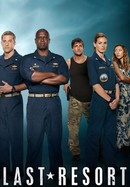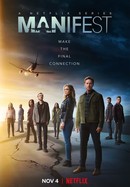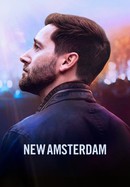 Rate And Review
American Odyssey: Season 1 Photos
Audience Reviews for American Odyssey: Season 1
Wow this was outstanding. Not sure why it was cancelled. These networks make many horrible decisions...like Enemy Within-just stupid when you cancel a show with a great plot and acting.

Interesting but I wanted more out of this 13 episode series. Odelle was a great character, as was Aslam, and Luc. A lot of different character stories, all related. None of them really worked out in a satisfying way. The last episode was a unfinished, as though they clearly expected a Season 2. Harrison, the stereotype grassroots guy was a fascinating, if not stereotyped character, altho his hand wound was never really explained and you kept thinking he was going to die from an infection. Various character cliches. Still something somewhat interesting, I have seen a lot better. Definitely needed Odelle to have much much more of a romance with Luc. the drug-dealing Luc character was the hottest TV character ever! Other characters dangled out of sight, left hanging. Unfinished ending. After reading other reviews, I agree that Netflix should pick this up, because they could probably do something great with a Season 2. Bring back the same actors!

This was a great show! Rotten Tomatoes, you are the rotten ones for ranking it so low. The show deserved a Season 2.

This series starts pretty well, then we dive in clichés after clichés and lots of mistakes. Everything is so obvious, there is no suspense! The French guy is a cliché too! Can you tell me why you can find alcohol, parties and women wearing short clothes in Algeria and also along the beach? That's untrue! Algeria is not a country for tourists since a long time! That's totally ridiculous! Everything is exaggerated and you can't believe the story! I watched it until the end to see if something more believable will happen, but no!

NETFLIX Please pick this up and bring us more, seriously dont understand what all these negative reviews are all about, they must all work for the competition. liking this more than homeland atm..

Superb acting from the main actors brings more depth to this than some of the others of this genre. Frail and Ghazoui in particular excell but the supporting cast are more than up to the job. Near the end, the plot line got a bit ropey - too much packed into season 1 but a great effort that could have grown into more. Shame on NBC for not having the courage of their original conviction.

Loved this series and sure wish it was coming back. Great cast, exciting and action packed adventure.

we just finished watching the American Odyssey series and loved it and can't believe it was cancelled... Bring it back!

Tedious, would of worked over 3 episodes but stretching it to 13 is laughable.

I only just watched this series on Netflix. Best thing I've seen on TV for a long time. Much better that Homeland (though that too started off well - just went on too long) I really do hope them make a new series soon.
See Details