Star Wars Rebels: Season 2
(2015 - 2016)
You might also like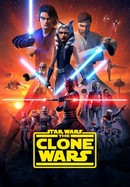 Star Wars: The Clone Wars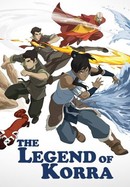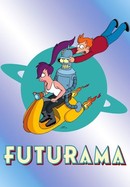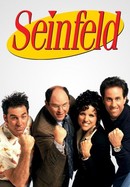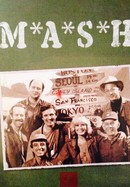 Rate And Review
Star Wars Rebels: Season 2 Photos
News & Interviews for Star Wars Rebels: Season 2
Audience Reviews for Star Wars Rebels: Season 2
This is when the show finally got interesting with more elaborated storylines, a lot of character development, the return of OG characters, amazing cameos and an epic season finale.

O melhor arco de toda a série no final da segunda temporada. Simplesmente impossível não gostar de ver Ahsoka e Vader juntos novamente. Maul também está magnífico na trama.

Terrible. You couldn't possibly have made a less likable rag-tag team

This season was my absolute favorite. Introducing some new (old) characters into the roster. Phenomenal fight scenes and wonderful storyline

A fantastic season that really builds on Ezra and Kanan's characters and brings back some old faces to complement the new ones, which was excellent. It was in this season that Ezra and Kanan became my favorite SW characters. Kanan really grew a whole lot here, going from someone who gave up being a Jedi into someone who would understand a lot of what a Jedi should be and he really does a good job teaching that to Ezra. Ahsoka is incredible as well. Would definitely recommend everyone to watch.

Season 2 is better specifically for the episodes that feature Ahsoka and Vader. It is actually quite sad to see the conclusion of their story, and thanks to the work done by Clone Wars it elevates certain episodes of Rebels to a much higher level

I'm in season two now. Season one was a little uninteresting. But I stuck with it. And it's getting better. The characters are more developed and I'm starting to really get attached to them. Seeing Ashoka is great. I will definitely continue watching.

Most of this season was just OK, but the last 2 episodes were good enough to give this a good review. It also sets up the point where the show really gets good.

Once again I am disappointed with this but not as much as the first season. The animation is the same so I am still annoyed with that bit. I'm glad to see some familiar faces make an appearance in this show but because of the nature of this show being for kids they are not as cool as they are shown in their predecessors. Vader is still pretty cool to see but he was not nearly as cool in this compared to the movies. Seeing Ashoka Tano make an appearance as well is cool. Once again I see the characters get out of situations in ways that make no sense. For instance when Ezra and Hondo are in a situation where someone activates some droids to kill them using a switch, instead of slicing and dicing the droids with his saber like any other jedi would normally do, instead Ezra snatches the switch from the bad guy while he tries to escape using the force while in close proximity to the droids being shot at and deactivates them. Seriously why even bother pulling out your lightsaber in the first place if that is all Ezra does? What an utter disappointment. So far the only characters I seem to appreciate in this series is the pilot Hera and Ashoka Tano.