The Righteous Gemstones: Season 2
(2022)
You might also like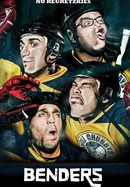 American Playboy: The Hugh Hefner Story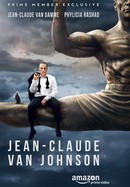 Rate And Review
The Righteous Gemstones: Season 2 Videos
The Righteous Gemstones: Season 2 Photos
News & Interviews for The Righteous Gemstones: Season 2
Audience Reviews for The Righteous Gemstones: Season 2
I don't think this show would be half as funny if it didn't stand squarely on the thinnest of lines between comedy and truth. In every episode, you keep thinking in the back of your mind, "Didn't this really happen to some religious leader at some point in the past or currently?" The cast is phenomenal and, like a can of Pringles, you just can't stop at one episode. You keep wanting more and more.

motherfucking hilarious as fuck!

I freaking love this show! The first couple episodes of season 2 were great!!!

Even worse than season 1 (only seen two episodes), not sure if I've got more time to waste on this - to silly and overacted.

esto es un insulto enorme.

It is shocking how bad season 2 is. Not only does it seem rushed, the storyline does not continue at all from how season 1 ended. It is one of the biggest disappointments in McBride history, maybe the biggest disappointment. An absolute terrible start to this season and likely its not going to get any better. A disaster.

Great start to the 2nd season. Darker than the first but still just as funny. Danny McBride is a mastermind!

Weak unfunny episodes so far this new season.

Absolutely loved Season 1 and rated it 4.5**** But Season 2...it has become a silly parody of itself. Previously the characters and plotlines were over the top--but they were also not completely 1-dimensional cartoons. The sister, used to drop in unexpected "hip-hop" phrases and sexual innuendos, but it was only sporadic and it was subtle enough to be funny. Now it's like hit you over the head with a sledgehammer. The Adam Levine brother was ambiguously gay and gravitated toward "manly Christian men," but now he runs a God army of caricatures who look like Vin Diesel. Again---it's like the writers, director, producer, sponsor, whoever think we're not going to get it if it isn't an obvious **stupid** parody, rather than sly wicked satire. Season 2 is a major disappointment.