The Simpsons: Season 4
(1992-1993)
SEASON: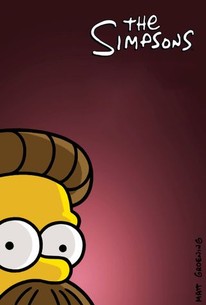 The Simpsons: Season 4 Photos
Tv Season Info
Series 4 of "The Simpsons" contains a number of the show's most-enduring classics, including "Marge vs. the Monorail," in which the Simpsons matriarch attempts to prevent the town of Springfield from wasting a budget surplus on an ill-advised boondoggle (the episode was written by future late-night host Conan O'Brien). Other highlights include Homer's stint as a union leader in "The Last Exit to Springfield," Lisa's attempt to turn down the romantic advances of an unpopular classmate in "I Love Lisa" and a comeback special for Krusty the Clown in "Krusty Gets Kancelled" (which features guest appearances by Bette Midler, Johnny Carson, Hugh Hefner, Luke Perry, Elizabeth Taylor and the Red Hot Chili Peppers).
News & Interviews for The Simpsons: Season 4
Audience Reviews for The Simpsons: Season 4
Extraordinarily fun and full of laughs, Season 4 of The Simpsons marks the beginning of a golden age for the series where it seemingly could do no wrong. Featuring such classic episodes as "Kamp Krusty," "Itchy & Scratchy: The Movie," "Mr. Plow," "Marge vs. the Monorail," "I Love Lisa," and "Krusty Gets Cancelled," the writing is incredibly good and develops a lot of the supporting characters (such as Krusty the Clown). And, Phil Hartman takes on a greater role (becoming almost an unofficial cast member); voicing several new characters in addition to Lionel Hutz and Troy McClure. Plus, more celebrities than ever before sign on for cameos, including Tom Jones, Barry White, Brooke Shields, Johnny Carson, the Red Hot Chili Peppers, Hugh Hefner, Leonard Nimoy, Adam West, and Bob Hope. Hilariously entertaining, The Simpsons' fourth season solidifies the series as television's premier animated family sitcom.
Discussion Forum
Discuss The Simpsons on our TV talk forum!