The Simpsons: Season 5
(1993 - 1994)
You might also like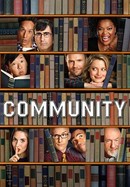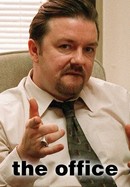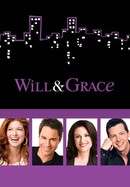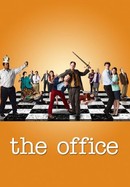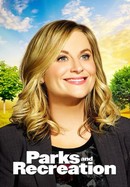 Rate And Review
The Simpsons: Season 5 Photos
News & Interviews for The Simpsons: Season 5
Audience Reviews for The Simpsons: Season 5
So many good episodes in this one as well. I only didn't love the first episode. Which is still better than most of the last 10 seasons so no biggy.

Season 5 is a great season that has a lot of very memorable episodes.

So goddamn funny I love it

The Simpsons is still a very grounded show even to this day. It's Pop Cultural Paradise. Easily one of the smartest shows on any platform. Yes, it has bad episodes, but you can do editing to them, and it still comes out strong. Screenwriter's and Executive Producers don't have a lot of free time to make these shows, so they have to push episodes out as fast as the networks want them aired. Animation is a blessing.

With the great success of its predecessor, The Simpsons will never ever top the quality of the fourth series. The Simpsons series 5 is a good series but isn't that great. Some episodes on this series are great e.g. Cape Feare (another all time great), Homerâ??s Barbershop Quartet, Boy Scoutz â??n The Hood and The Last Temptation Of Homer. Well there isn't really much to say about this series except that it is a good series which contains some great episodes.

"Is all TV this wonderful?" –Mr. Burns. A near perfect season, Season 5 of The Simpsons is extraordinarily entertaining and outrageously funny. It's also the season of Bart, as he takes over hosting duty of the Halloween Special ("Treehouse of Horror IV"), is targeted for revenge by a recently released Sideshow Bob ("Cape Feare"), becomes the "I Didn't Do It Boy" on Krusty's TV show ("Bart Gets Famous"), is chosen by Mr. Burns to be his heir ("Burns' Heir"), becomes the model for enlightenment for self-help guru Brad Goodman ("Bart's Inner Child"), and is the key witness in the trial of Mayor Quimby's nephew ("The Boy Who Knew Too Much"). But there are also several classic non-Bart episodes, like "Homer Goes to College," "Deep Space Homer," and "$pringfield." Things get a little more zany and fanciful than in previous seasons (Homer becoming an astronaut is particularly out there), but the satire and parodies are as hilarious as ever. Additionally, the writers have tailored a number guest appearance specifically for such celebrities as James Woods, James Brown, Kathleen Turner, Ernest Borgnine, Conan O'Brien, Buzz Aldrin, Michelle Pfeiffer, the Ramones, James Tyler, and Robert Goulet. The Simpsons' fifth season is truly one of the best of the series and it still holds up.

If SpongeBob has taught me anything it's that when a significant number of writers and the showrunner jump shift it almost always means it's for the worst. Season 5 surpasses expectations by being the best season up to this point, David Mirkin's style delivers one-liners like no other creating an earthquake of jokes where you can still find new gags years later.

i love the series and i think this is the best season haveing some of the best episodes like cape feare, deep space homer, sweet sexy seymours bad aaaaaaaaaaaasssssssss song, etc etc

The other greatest season in the history of television.

Dad, I'm a little edgy right now, I'd appreciate it if you didn't come into my room screaming and brandishing a butcher knife!