The Simpsons: Season 7
(1995 - 1996)
You might also like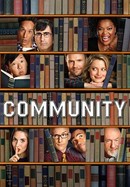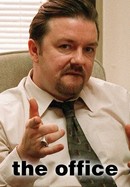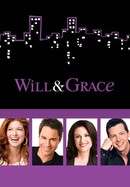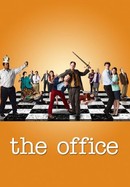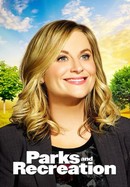 Rate And Review
The Simpsons: Season 7 Photos
News & Interviews for The Simpsons: Season 7
Audience Reviews for The Simpsons: Season 7
All good except episode 10. The first episode in the iteration you can confidently skip!

Season 7 kicks off for some great episodes and a lot of very funny humor.

When I see awesome stuff it was

Season 7 of The Simpsons is another great season full of classic episodes that deliver a lot of laughs. After a rather lackluster conclusion to the Season 6 cliffhanger ("Who Shot Mr. Burns?") the season roars back with hilarious episode after hilarious episode; "King-Size Homer," "The Simpsons 138th Episode Spectacular," "Two Bad Neighbors," "Homer the Smithers," "22 Short Films About Springfield," "Much Apu About Nothing," "Homerpalooza." And a host of fun guest stars turn up; Mickey Rooney, Paul & Linda McCartney, Bob Newhart, Glenn Close, R. Lee Ermey, Donald Sutherland, Suzanne Somers, and Jeff Goldblum. As usual Homer and Bart get into increasingly zany adventures and are the focus of most of the episodes, however a good number of secondary characters (Milhouse, Apu, Grandpa Simpson, Troy McClure) get their own episodes as well. Still going strong after seven seasons, The Simpsons seemed as if they could do no wrong ("Who Shot Mr. Burns? Part 2" notwithstanding).

One of my favourite series. I love this series but like I said, Simpsons series four will always be top. This has some of my favourite Simpsons episodes ever shown: Who Shot Mr Burns Pt.2, Mother Simpson, King Size Homer, The Simpsons 138th Episode Spectacular, Homer The Smithers, The Day The Violence Died, A Fish Called Selma.Bart On The Road (my all time favourite episode) and 22 short stories about Springfield (a great spoof of Pulp Fiction. I loved this series so much I binged it. Seeing Bart drive a car just won me over entirely. Some episodes on this series are just down right boring and some are brilliant. So I love this series but some episodes are dodgy though.

This was my first season of The Simpsons and it was an excellent starting point. Bill Oakley and Josh Weinstein had a lot of courage doing many ambitious ideas with the characters and experiments with their usual style of story-telling. Every new idea succeeds making season 7 a consistent season of 25 episodes ranging from great to brilliant.

who shot Mr. burns part 2 5/5 good episode radioactive man 5/5 good episode home sweet home-diddily dum-diddily 5/5 good episode Bart sells his soul 3/5 ok episode Lisa the vegetarian 4/5 good episode treehouse of horror 6 5/5 good episode king side homer 4/5 good episode mother Simpson 5/5 good episode sideshow bob last gleaming 5/5 good episode Simpson's 138th episode spectacular 5/5 good episode marge not be proud 4/5 good episode team homer 3/5 ok episode two bad neighbors 0/5 bad episode scenes from the class struggle in springfled 5/5 good episode Bart the fink 5/5 good episode Lisa the iconoclast 5/5 good episode homer the smothers 3/5 ok episode the day the violence died 4/5 good episode a fish called Selma 5/5 good episode Bart on the road 1/5 bad episode 22 short films about springfiled 5/5 good episode the curse of the flying hellfish 5/5 good episode homerpalooa 4/5 good episode summer 4 of ft 2 5/5 good episode

Pretty close to being the best season ever!

Funny at times but sometimes it isn't funny at all, show has been going on too long now i think, overall it is isn't too bad

There's no denying it, the Simpsons is still a phenomenon that's going strong, and the best thing about it is, it's still excellent.