The Walking Dead: Season 9
(2018 - 2019)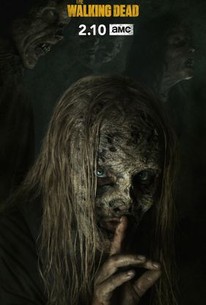 Rate And Review
The Walking Dead: Season 9 Videos
The Walking Dead: Season 9 Photos
Tv Season Info
Last season brought the culmination of "All Out War," which pitted Rick Grimes and his group of survivors against the Saviors and their cunning leader, Negan. With Negan's life in his hands, Rick had a character-defining choice in front of him. By making the unilateral decision to spare Negan, Rick upheld the values his late son, Carl, championed in order to build for the future, but created conflict within his group. Now, we see our survivors a year and a half after the end of the war, rebuilding civilization under Rick's steadfast leadership. It is a time of relative peace among the communities as they work together, looking to the past to forge the future, but the world they knew is rapidly changing as man-made structures continue to degrade, and nature takes over, changing the landscape and creating new challenges for our survivors. As time passes, the communities confront unexpected obstacles, danger, and of course, walkers, but nothing quite prepares them for the formidable force they are about to encounter, which threatens the very idea of civilization that our survivors have worked so hard to build.
News & Interviews for The Walking Dead: Season 9
Audience Reviews for The Walking Dead: Season 9
The concept of the Whisperers is absolutely moronic. Ohhh look, let's just slap a zombie mask on, walk all funny, and make some grunting noises every now and then and the zombies will completely ignore us! We can even whisper to each other and move all the hordes around! Makes you feel like you accidently put on Shaun of the Dead 🤦‍♂️.

Best season of the whole show. The ending broke me.

Aside of occasional bad acting/writing the season is solid und so much better than season 8. Definitely enjoyable but still not up to part with seasons 1-4.

A wonderful season which gives us the best episodes that the main character Rick Grimes disappears in it. You would think that it would not be good after he left, but it is definitely great. Introducing us to the whisperers, a group who lives with the walkers and wear walker faces.

A refreshing return to form for the show. A must-watch season.

After a rocky seventh and eighth season, season 9 brings new life to the show and manages to be innovative with it's much needed transition especially after the departure of it's lead character.

Seasons 9 and 10 of The Walking Dead give more depth to the characters than ever before. (Obviously with Ricks exit). Storytelling and character development are at an all time high. Its a shame popularity has gown down a bit because the story, character arcs, dialogue, passion, love and writing have never been better. Darlys character growth especially with Judith is so emotional to watch. I love seeing him change and grow into a leader.