Where to watch
Buy
Buy
Free
Buy
You might also like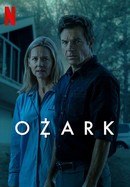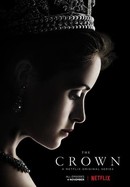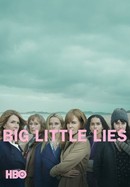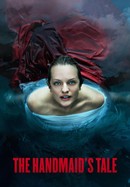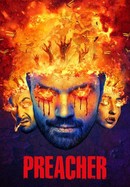 Rate And Review
Westworld: Season 1 Photos
Audience Reviews for Westworld: Season 1
When I first saw Westworld, I kid you not I saw the entire first season in a single day, of course seeing Jonathan Nolan as one of the co-writers of the project immediately convinced me, but nothing prepared me for the Sci-Fi spectacle that was season 1. That might sound good for a TV show but I feel Westworld suffers (a bit more) from "True Detective disease", the first season sets the bar so high that is almost impossible to be consistently that good, one can even argue that this could've been a miniseries and wrap up after the final episode of its first season... However it didn't, so then came season 2 which even though wasn't as impactful and good as its predecessor it still managed to keep the story going with some now famous Westworld twists. Westworld is in its essence a study of humanity, how our own flaws can cause our (possible) future extinction, how we are so violence driven in a world that has so much more to offer, this is the beauty of Westworld and adding all of this to the twists, the amazing cinematography, special effects and acting made this series gain such popularity. However things changed radically on season 3 and consequently the 4th as well - while I kind of understand that they want to continue to explore how our world would be impacted after the events of season 1 finale, I don't think they executed it the best way. It feels like a completely different show, and no matter how futuristic the first two seasons are, due to the set up somehow they felt like a possible future reality, but season 3 depicts "our world" in a highly futuristic fashion and I am not talking about the esthetic aspect of it, the actual way society is ruled is completely unrelatable contrary to how they explored the AI concepts on the first two seasons. For me that caused a dissociation with the plots of the last 2 seasons, which are not terrible, they are just more generic and boring.. I will continue to watch what seems to be the 5th and final season but I don't think the series will ever get to the former glory, I sound cliché I know, not all series get worse, but this is the downside of making one of the best seasons right from the scratch.

Muy buena serie, más de lo que se espera, los Twist que tiene el drama son muy buenos.

one of the best tv shows made in the last decade, must see

one of the greatest seasons of tv ever recommend only watching the first season though

The best TV show ever, brings a lot of questions about reality, consciousness and future. About the season, was the introduction to Westworld, the best season and the best first season I ever watched. This season at the end you understand how is to be in the "hosts" mind.

INCREDIBLE! This is easily one of the best television shows of the last decade!

First season kills it, Unique, intriguing, haunting, Really transports you to somewhere you've never been, and makes you wonder if you want to be there or not. And Oooohhhh that player piano.

Was great, dragged you in and kept you thinking, Excellent cast, excellent Settings, good story.

Intelligent, thought-provoking and with several enthralling twists. Also features captivating performances across the main cast rather than being limited to one or two key actors.
See Details