Barry: Season 2
(2019 - 2021)
You might also like
What We Do in the Shadows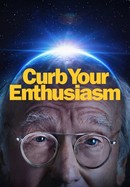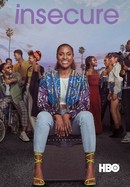 Rate And Review
News & Interviews for Barry: Season 2
Audience Reviews for Barry: Season 2
Still extremely good but not to the highs of S1. Still head and shoulders above most programs at present.

Season 2 is much darker than the first, but still has some light-hearted chuckle moments from fan-favorites NoHo Hank and Gene Cousineau. This season created some of my favorite episodes of television, such as "What?!" and "berkman > block." The performances by Bill Hader, Henry Winkler and Sarah Goldberg are all Emmy-worthy (though Goldberg is the only one without the trophy). The cliffhanger at the end is one Cousineau would approve of. "Leave them wanting more, not less," and we definitely want more.

Barry (Season 2) expands on the first season VERY well, delving into the dark consequences of the our characters' actions while giving us more backstory to the leads. Hader continues to deliver his talents on- and off-screen. The escalation of this season reaches crazy heights and ends in a place making you want more - very excited to see where Season 3 takes us.

Another great season. Barry season 2 ups the humour and keeps its freshness.

Amazing, please i need the new season quickly, im so hyped for it

Keeps up the momentum from last season with no significant dip in quality. The performances are still great Bill Hader and Sarah Goldberg are standouts. The show is quite intelligent and has interesting angle when it comes to redemption stories. Still amazing how well the show balances dead serious drama with ridiculous comedy without detracting from either. If there is anything the season lacks compared to last time, it would be that it doesn't quite reach the same dramatic highs.

I like Barry, but stand alone- episode 5 season 2 might be one of the best episodes of a series of all time replay value low but S2E5 lol extremely high!

Esta temporada se siente como una evolución de la primera, como debería, cumple con el objetivo de ser mejor que la primera así que es una gran temporada donde se profundiza más en los personajes, sintiendo que uno los conoce más.

Every bit as good as the first one.

Perfect TV, super fun to watch. Bill Hader nails it.